Animals, Pumpkins, Tailgating, and Football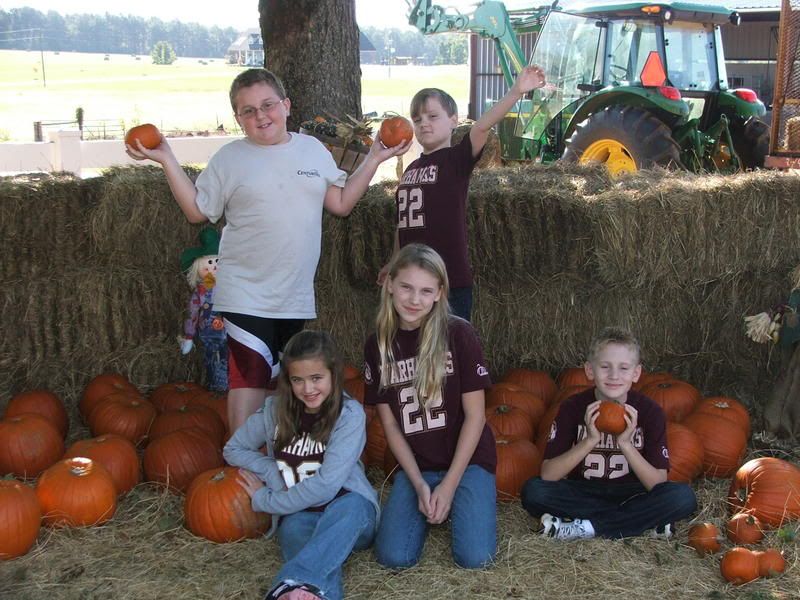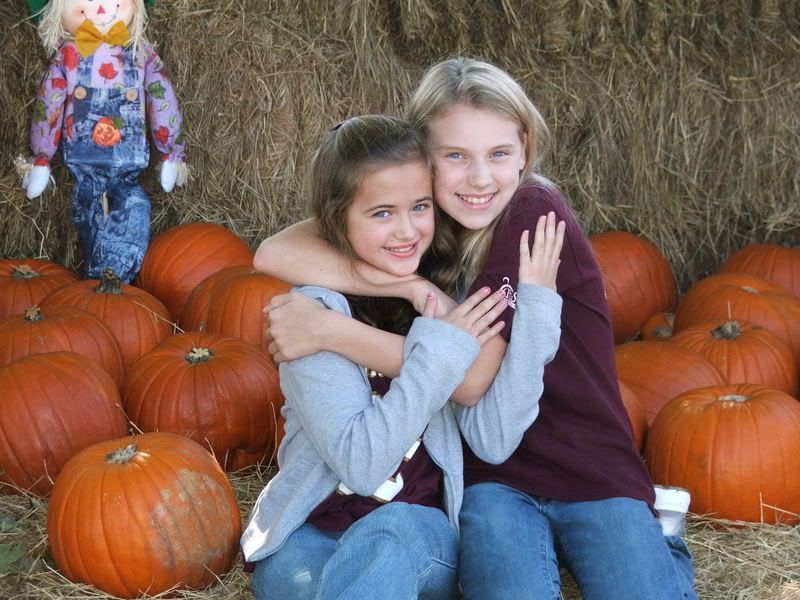 We had a busy day on Saturday. We got up early and went to a local farm for family day. They did a little tour for the families that included petting animals, milking a cow, planting corn, going through a hay maze, and picking a pumpkin from their patch. It was a beautiful cool, sunny day...perfect to be outside. We all had a great time!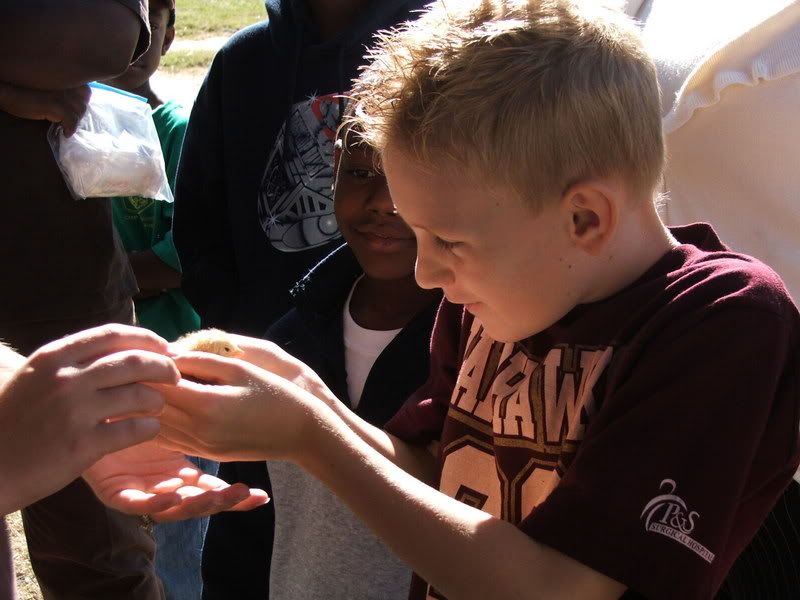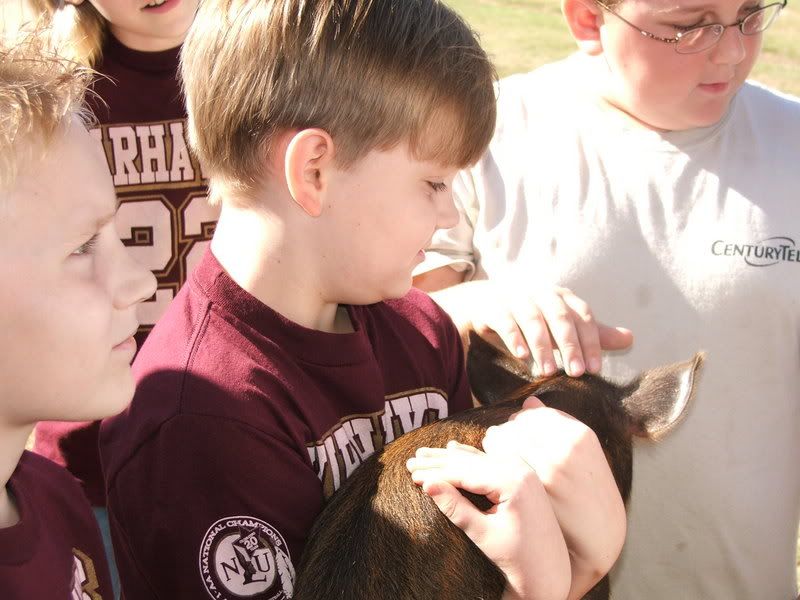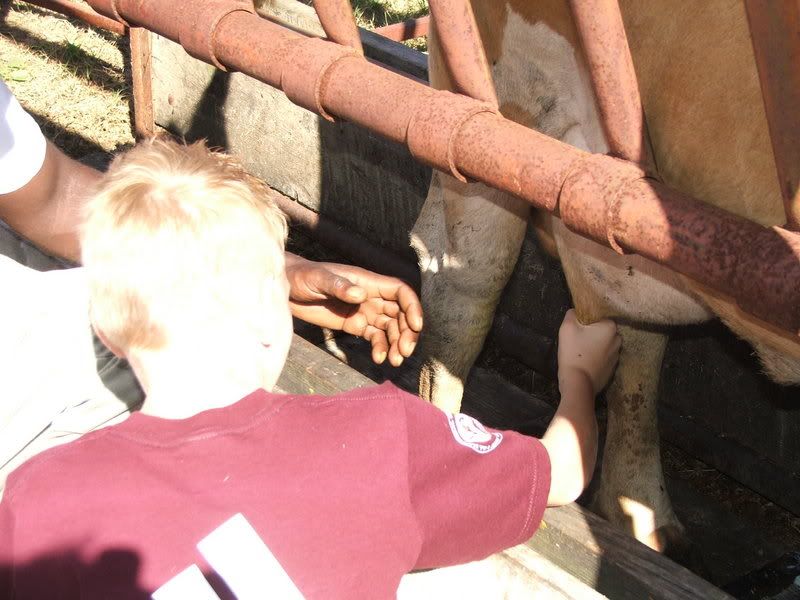 Saturday afternoon, we went tailgating at our local college. Jeff's parents always have lots of food for everyone with lots of people dropping by to eat. The kids enjoy playing ball, eating, and running around with friends.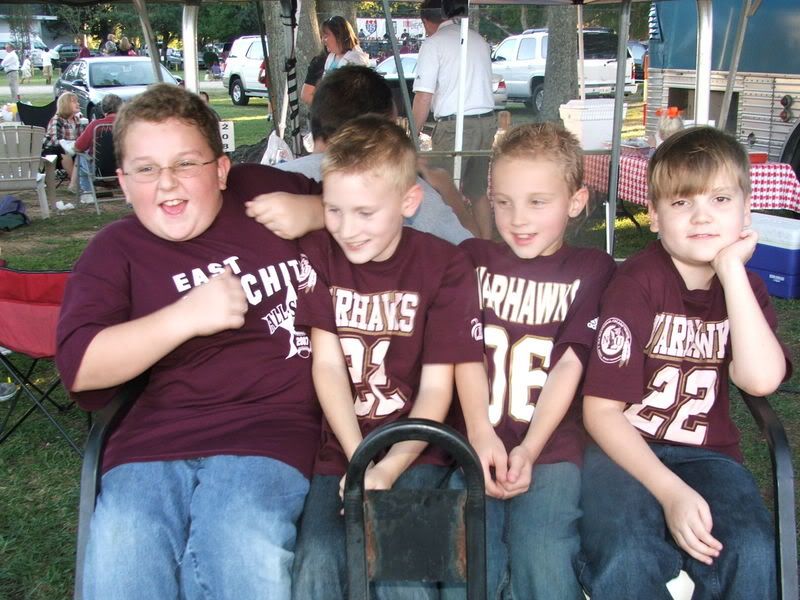 We stayed for the game that night. Jeff usually stays at the game with the kids, but he is still out of town. I don't really enjoy football, but had a good time visiting with my sister-in-law during the game. We did win the game, and the kids enjoyed watching it. I rarely went to the football games even when I was a student at the college, but am willing to sit through them for my kids.....the things we do for them!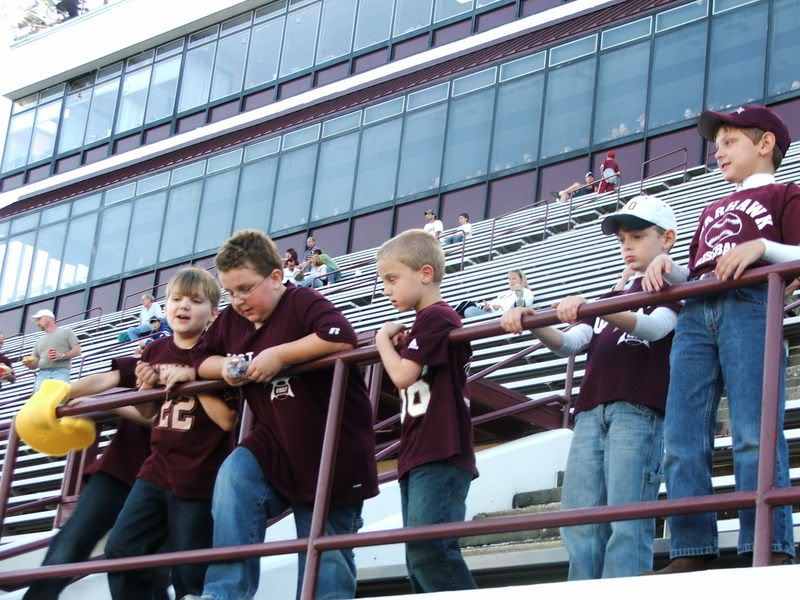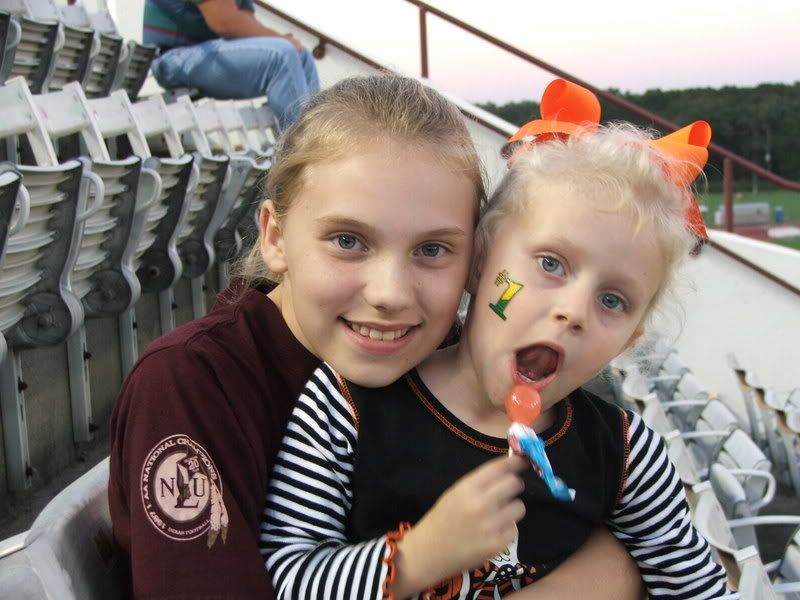 It was a great day, but we were all SO tire by the time we got home last night. It was also a good distraction from missing Jeff, although I still did! I wish he could have been here for it all....we miss him!