It's Hard to Believe!
My niece is a married woman! Wow! Where does time go. Jessica was born the summer after I graduated high school. She was my oldest sister's firstborn...she was my pride and joy. She was my first real experience with how it felt to love a child. I am so happy that she found a wonderful young man to marry. He is good to her..he is a good person. They had a beautiful, elegant wedding. I had to pull out some pictures to help me remember her as a baby. Here is Jessica and me in 1987.

Here she is as a bride. My twin sister is in the black dress...I am in green.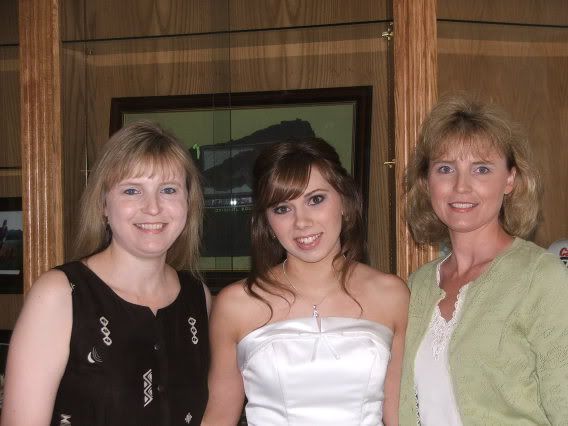 This is Vicki(twin sister), Lori(Jessica's mom), and me. We can only hope that all of our children end up as happy as Jessica is now. It is hard to let them go, but it is a lot easier knowing that they are with someone who loves them and makes them happy.