Halloween 2006
We didn't skip school for Halloween, but I planned some fun things for the kids to do afterwards. I baked some cupcakes and let them decorate them with "spiders" made from tootsie rolls and decorating icing. They enjoyed making them!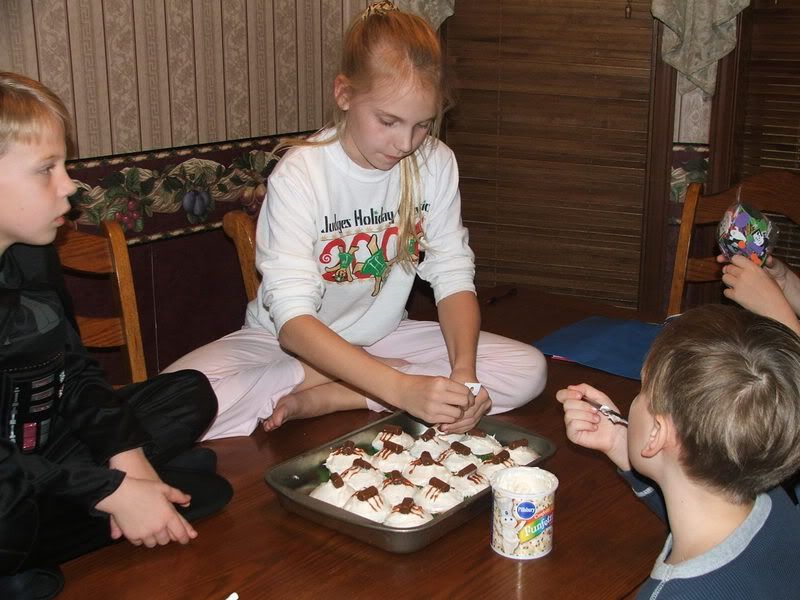 Afterwards, I got out the Halloween foam shapes and let them decorate their trick or treat bags. Our neighbor, Josh came over to help us with the cupcakes and to decorate his bag. I love seeing the different things that they come up with.Next, I gave them each a goodie bag with Halloween prizes in it. I got each one of them a glow necklace and a glow bracelet to wear trick or treating.
Then, it was dress up time :).We went to Jeff's brother's to trick or treat with him and his family. It was a great place to trick or treat, and the weather was beautiful. We had a really great time with them.