A place to call their own!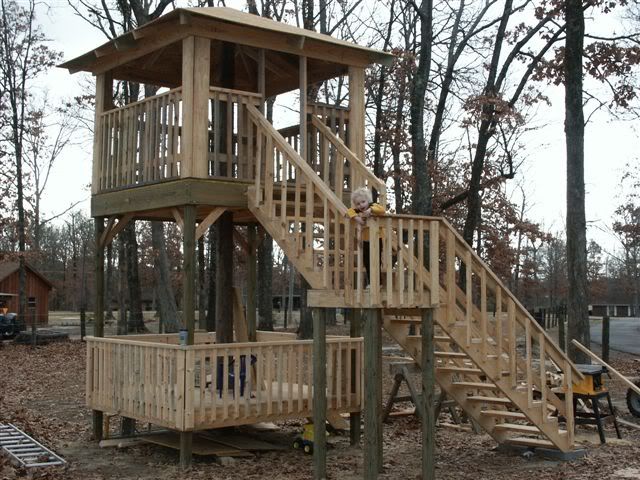 Jeff and his dad have just finished building a treehouse for the kids. It started out as a small project, but grew bigger as they built it. I think they had as much fun working on it together as the kids will playing in it. The treehouse is in Jeff's parents pasture next door. They are such
wonderful grandparents to have so many fun things for the grandchildren. They have bought them a 4-wheeler, go-cart, trampoline, swingset, and so many other things. It isn't the "things" that make them good grandparents. It is their desire to make their home a fun place to be. Also, even though the kids have so many things to play with there, Jeff's parents find ways to interact with them. They spend time with the kids and always let them know that they are welcome and wanted there. We are so lucky to have them!