Out With the Old....In With the New!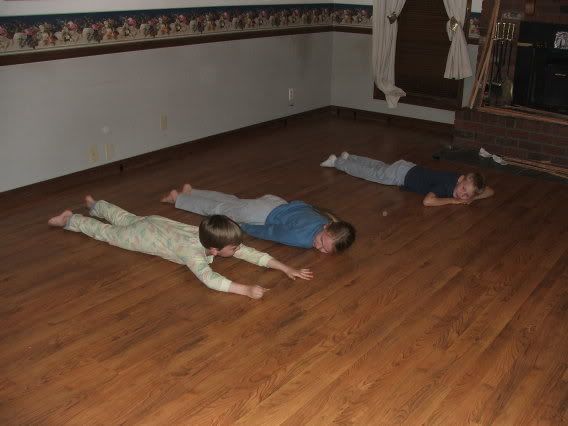 We are finally getting wood flooring for our living room and foyer. Jeff took off of work Thursday and Friday to install it. He has always impressed me with the tasks that he takes on. I am the type who is willing to pay extra to have someone to just come in and do it, but not Jeff. It doesn't matter if he has never done it before, he will learn it. I am so glad that the boys have this role model to learn from. My dad is the same type of person and I always knew that I wanted to marry someone with that trait. I just respect that so much in a man. I guess I shouldn't talk of Jeff being a role model to only the boys, as Madison is the one who has helped him the most. She put her kneepads on and got to work. We have given each of them an opportunity to help him. I wanted this to be something that we could say that we came together as a family and did.
We are almost finished laying the flooring. It is BEAUTIFUL. I love it so much. Tomorrow, Jeff will finish all of the edges while I paint the living room. Since we have been wanting to change the color anyway, we decided to get it done while the furniture is out of there.
Needless to say, there has been no school for the kids this week. There was no way to do it with everything going on, however, this has been a good experience for them.