Summer Vacation 2007
Another summer vacation is over.....how sad. I'm always happy to get home, but sad that it is over!
We went to Dallas/Fort Worth, Texas this year. The kids have been asking to go to Six Flags for a couple of years. We took them to Six Flags when it was in New Orleans, but they were a lot younger then. Now, they like the big rides, so we are all able to ride together. Patrick will not ride anything that takes him upside down, but will do anything else.
We left Friday after Jeff got off of work and got to our hotel around midnight. The hotel was great...very kid oriented. The pool was huge and they showed poolside "dive in movies" every night. That was fun and different! The hotel was located right between Six Flags and Hurricane Harbor...We could see Hurricane Harbor from our window!
On Saturday, we went to Ripley's Believe it or Not and then to Build a Bear. This is the first time that we have ever taken the kids to Build a Bear and THEY LOVED IT. Seriously, I think it was the funnest part of the whole trip. It's such a precious little place if your kids are into stuffed animals, which all of mine still are.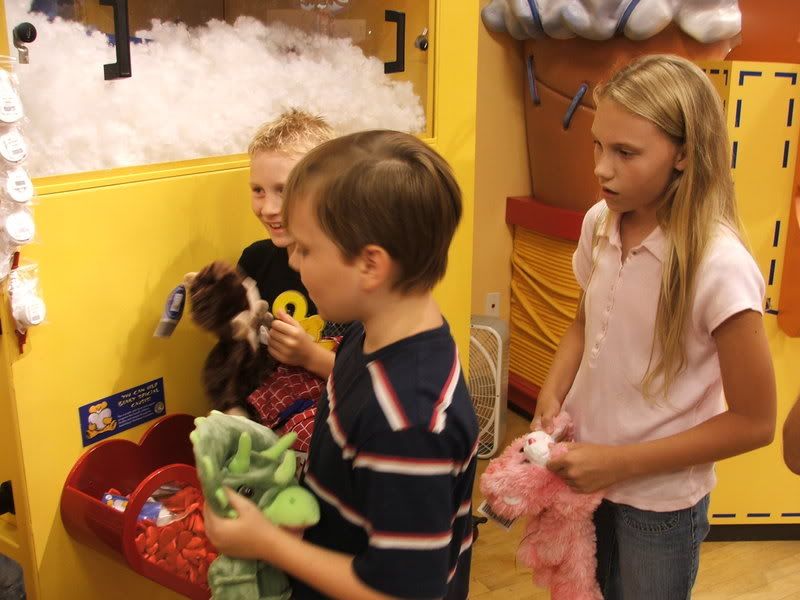 We went to Six Flags on Sunday. We had planned to go on a weekday, but decided to go on Sunday while the hurricane weather still had things cooled off a bit. We were able to enjoy about 4 hours of NO lines. We were able to ride something and jump right back on it or just stay seated to ride it again if we wanted to. We have really gotten spoiled to this since we try to never go places during busy seasons. I just have no desire to stand in lines for hours for anything...that just isn't fun to me at all. I was so happy that there weren't many there. Even when there were more people after 1:00, it still wasn't bad. It was, however, hotter than we thought it would be. We left at 4:30 with plans to go back that evening for the shows and all, but the kids wanted to stay at the hotel to swim and watch the movie, which was absolutely fine with Jeff and me! We enjoyed Six Flags, but not as much as Sea World, Disney, and Universal Studios. The roller coasters are fun, but we like other things mixed in with it, like more virtual reality rides and exhibits. Six hours of nothing but roller coasters and thrill rides is more than enough for one day!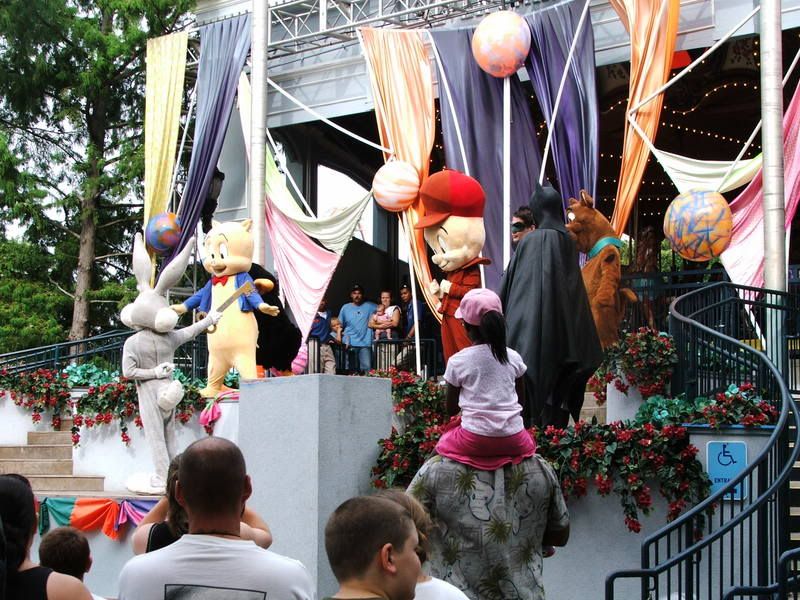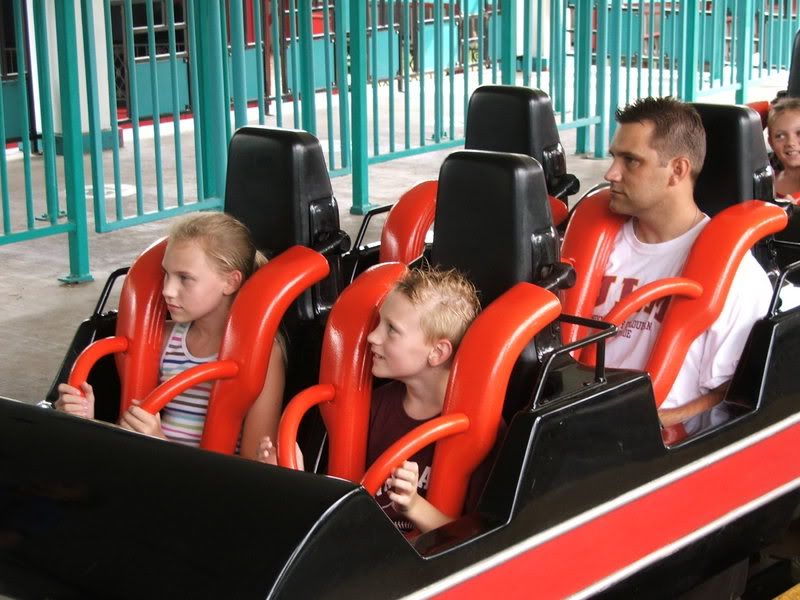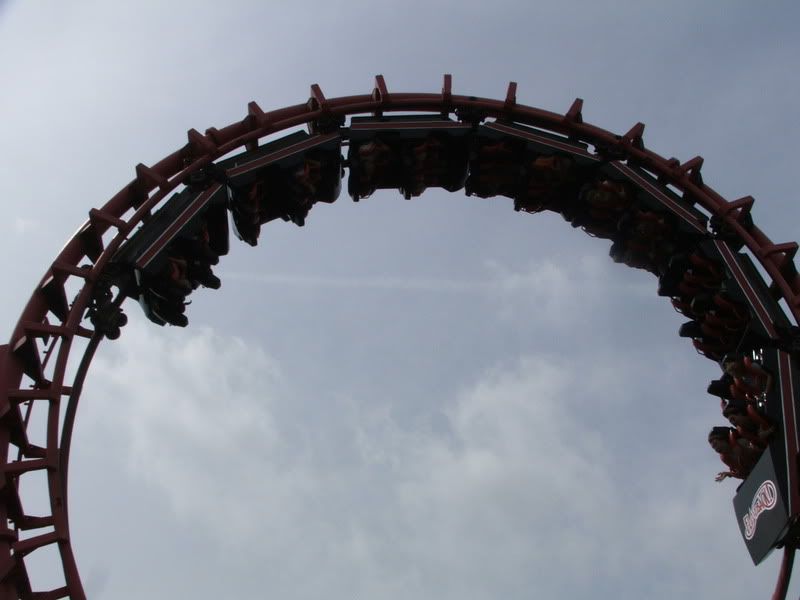 We spent Monday at the Fort Worth Museum of Science. The last time we were there was seven years ago....it was nothing like we remembered it. We had a good time....watched an IMAX movie and saw the Star Wars exhibit along with some fun hands on stuff. It was a nice break from the heat. We had planned on going to the zoo, but decided on the museum instead because of the heat!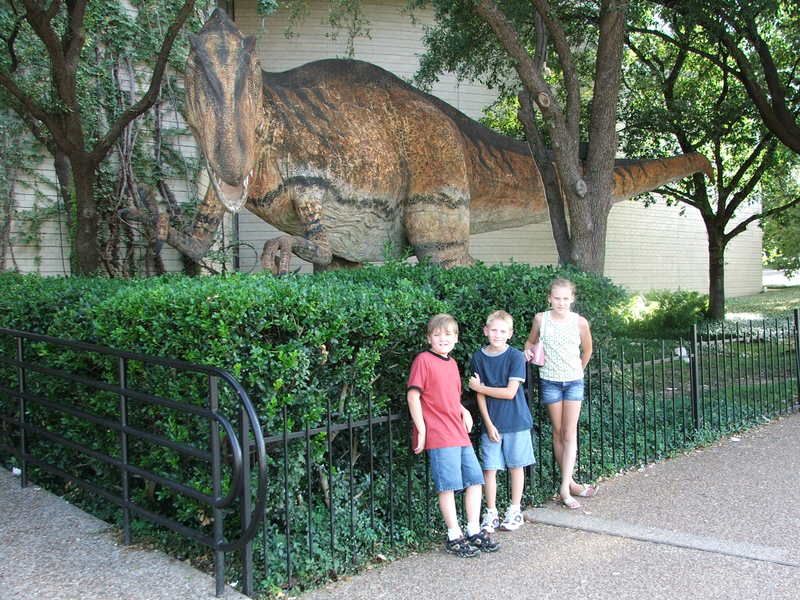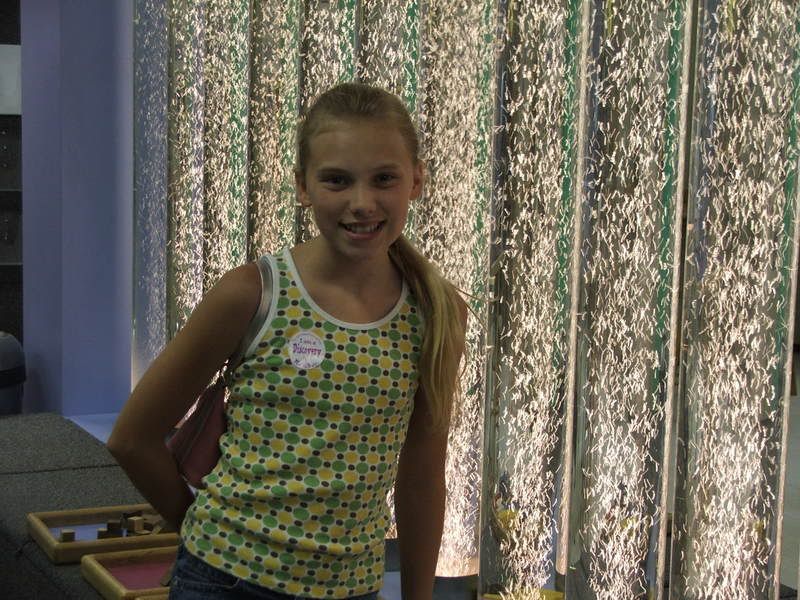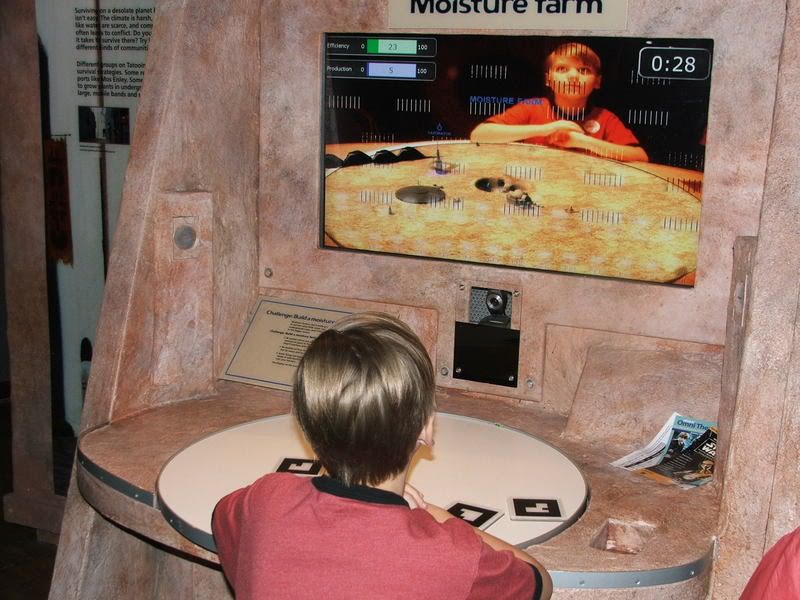 I think we all had the most fun on our last day there.....we spent it at the Six Flags water park, Hurricane Harbor. We got there at 11:00 and didn't leave until it closed at 6:30. We were so waterlogged and tired, but had so much FUN! It's huge and crammed with whatever type of water fun you can imagine at a water park. I can't believe that I spent so much time hating water rides in the past....they are so much fun to me now! We have decided that we WILL go to one of the Disney water parks next time we go to Disney World. Hurricane Harbor was fun....funner than Six Flags to me!
Every day we planned to eat at the Rainforest Cafe' but could never fit it in, so we ate lunch there before heading home on Wed. I think the kids were a little overwhelmed with it all....what an amazing place to eat. There's no way to take it all in with so much to see and hear while eating there. They even had women walking around making balloon animals for the kids. It was a cool way to end our vacation!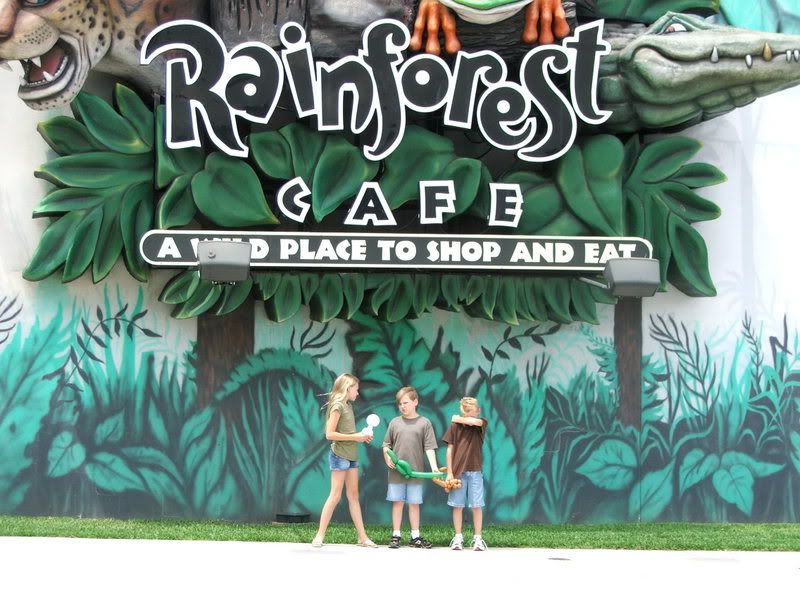 It was nice to get home, but as always, I hated to see it end. Because we always wait until the public schools start back and about a week before we start back with our schooling, the end of our vacation is also the end of our summer break, so that makes it even harder when it is over. It has been a GREAT SUMMER!! It came and went too quickly, but then again, it always does!